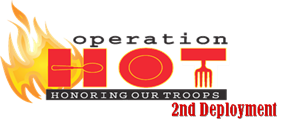 Chef Charles Carroll, the Executive Chef at River Oaks Country Club in Houston, Texas, is the Founder and Coordinator of Operation: HOT (Honoring Our Troops). Operation: HOT's goal of bringing a "little taste of home" and entertainment to the fine troops stationed in Southern Afghanistan is just one way of showing their sincere gratitude for all of the sacrifices they make for each one of
us. Operation: HOT will take place in June of this
year. This is the second time Chef Carroll will be
entertaining our troops. The first Operation: HOT
took place in June of 2011.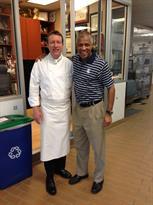 Chef Carroll will be taking an amazing team of people to Afghanistan to entertain our troops in Afghanistan. The day will start with a Cajun Creole home cooked meal by Chef John Folse and Company. Then more than 2 tons of gifts will be given away to our troops, from NFL gear to Visine to baby wipes. After the wonderful meal and gifts, Coach Lou Holtz, legendary Notre Dame coach turned ESPN analyst, will open the show with an inspirational speech. ABC's Secret Millionaire Steve Kaplan will continue to inspire with the secrets to success. Internationally acclaimed hypnotist Boris Cherniak will follow with a humorous and strong performance of mind control. Carmen Barton, said to be one of the hottest new female comedians, will take the stage next. Chef Robert Irvine will then put on a phenomenal live cooking show. Finally, L.A.vation, a U2 tribute band, will finish out the evening by putting on a rocking show.
C&T Design coordinated the donation of four CookTek induction cookers for the cooking portion of the event.
Thank you to CookTek and CookTek President Warren Graber for donating the induction cookers.
Thank you to Chef Carroll and the entire team going to Afghanistan to entertain our amazing troops.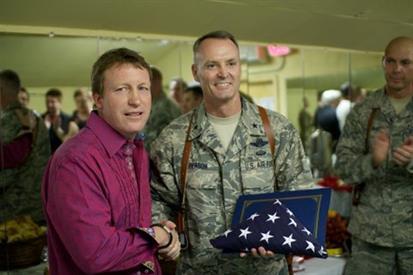 For more information on this amazing event, please visit Chef Carroll's website here: http://www.chefcharlescarroll.com/index.php/operationhot.