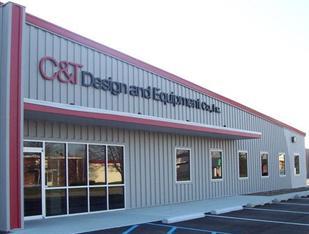 C&T Design was founded in 1971 by Roger Carter and Norm Terapak in Indianapolis, Indiana. They worked hard to build a solid reputation within the foodservice industry and Mark Green, Mike Kennedy and Gawain Guy continue that legacy today.
With 18 offices around the country, we are continuing to expand to better serve our national and international clientele. Our success relies on our customer's satisfaction, so we strive to meet and exceed all of our customers' needs and expectations daily.
In 2010, C&T was honored to receive Foodservice Equipment and Supplies (FE&S) Dealer of the Year award. We appreciate all of our business partners and customers that helped us achieve this recognition.

Thanks for your support!