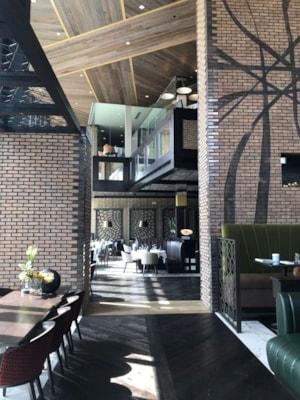 Anthony's Chophouse was named the Facility Design Project of the Month in the April issue of Foodservice Equipment & Supplies (FE&S) magazine! Situated next to the Monon Trail in Carmel, Indiana, this beautiful dining establishment is a must-see if you are in the area. C&T Design's Deven Kaufman worked with the owners and their team on the three-story restaurant's two kitchens and three bars.
Anthony Lazzara, the restaurant's namesake, has been dreaming of this place for more than a decade. Deven joined the team along with RATIO architects and PHANOMEN/design a few years ago. This was ideal because the ventilation system's ductwork needed to go up from the first floor kitchen and above the rooftop bar on the third floor. Because Deven was in on the ground floor, he was able to dedicate space to the chase early on in the design phase and design the flow of operation around it. Realizing the importance of the kitchen, Anthony opted for a more open concept so diners would feel like they are a part of the entire experience.
Along with foodservice design and equipment layout, Deven specified and procured the equipment, and worked alongside Garmong Construction during the build-out and equipment installation phases.