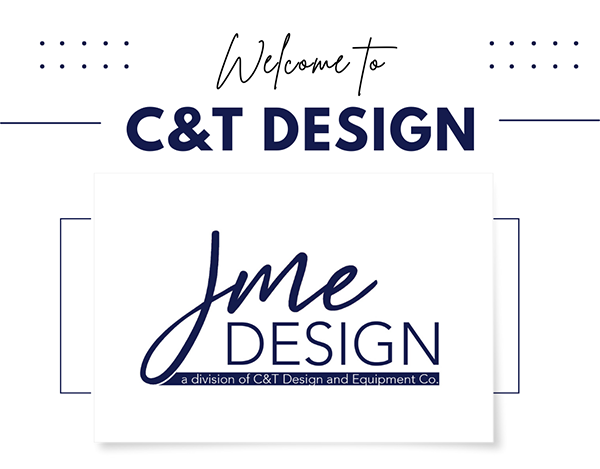 C&T Design and Equipment Company, Inc. is pleased to announce that it has joined forces with JME Hospitality Marketing, LLC, a leading foodservice design consultant. JME Hospitality, founded in 1989 by John Egnor, has provided design services for a broad range of foodservice operations, including healthcare, hotels, resorts, casinos, clubs, business and industry, and colleges/ universities. JME Hospitality has a culture of applying creative vision with practical experience, leading to its exceptional reputation in the foodservice industry.
JME Hospitality will now operate as JME Design, a division of C&T Design and Equipment Co. JME Design will continue to be dedicated to design integrity. Serving as an innovative design partner to create original concepts that improve operations, increase efficiencies, and drive profitability. John Egnor will lead the division as Managing Partner.
The addition of JME creates opportunities for C&T Design to provide its customers with enhanced design services in addition to equipment procurement, project management, and logistical support for foodservice projects of any kind.