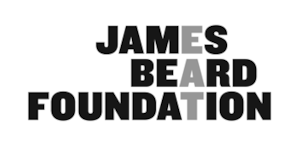 Whoa. The list of the 2017 James Beard Award Winners is in. Chef Hugo Ortega of Hugo's in Houston was named the 2017 Best Chef: Southwest!
The Best Chef: Southwest Award covers Arizona, Colorado, New Mexico, Oklahoma, Texas, and Utah. Medallions were handed out on April 25th.
Chef Hugo was mentioned in a C&T blog about the recent hotel boom currently hitting Texas a few weeks ago. His restaurant Xochi opened in the brand new Marriott Marquis Houston that was finished in time for Super Bowl LI this past February. He is responsible for other deliciously difficult-to-get-into concepts like Caracol and Third Coast among others.
Charles Munro in the C&T Design Houston office has worked with Mr. Ortega for the past four years on his various concepts including providing foodserice design services for Caracol, reworking Hugo's alongside the man himself, and assisting with the transition of Trevisio into Third Coast with his wife Tracy Vaught. Charles also provides project management services as well as the foodservice equipment.
A huge congratulations!