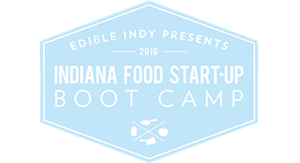 The first ever Indiana Food Start-Up Boot Camp presented by Edible Indy kicks off in just over two weeks. If you or someone you know is interested in starting a business or is somewhere in the process of thinking/planning/executing a new venture involving food, send them this link: http://foodstartupbootcamp.eventbrite.com! Tickets include food, drinks, panel discussions and breakout sessions with food experts.
A little more information on the Boot Camp..
Tuesday, August 16, 2016
9:00am - 3:00pm
The Cardinal Room at the Golf Club of Indiana, Lebanon
So much great information. So many things to learn. C&T Design's own Gawain Guy will be there to discuss long term strategies, solutions and challenges (and will hopefully find time to squeeze in a bit on how C&T Design may be of service to individuals looking to start their own operation). Don't miss this great opportunity!