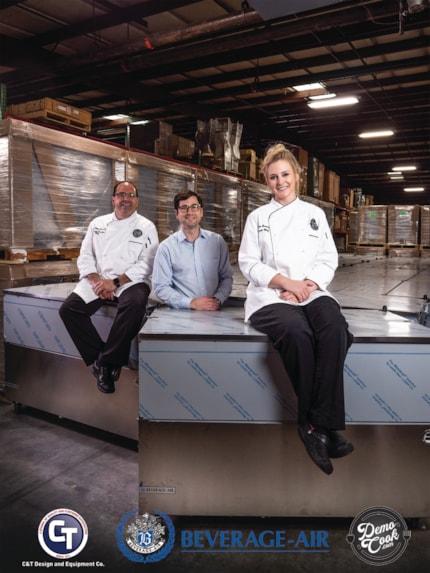 Beverage-Air Regional Manager Jonathan Hunt and Chefs Jeff White and Kathleen Kenney from Phoenix Marketing stopped by the C&T Design Indianapolis office last month to check on the shipment of more than 150 milk coolers slated for distribution to IPS schools in Indianapolis, so we took a moment for a little impromptu photo session.
Phoenix Marketing is Beverage-Air's local rep group.

Photo by democook.com.
Democook.com is a media production company dedicated to the creation of compelling visual content for corporate, commercial, and independent entities.