At some point, most restaurants, even highly successful ones, begin to appear outdated. Routine wear and tear takes its toll on both kitchen and dining spaces. If you're ready to plan for your next restaurant remodel, there are several considerations to keep in mind to ensure that you arrive at a successful design. Investing in a remodeling project for your restaurant can deliver excellent returns, but it takes thoughtful planning to achieve an ideal new space. As you embark on your restaurant remodeling preparations, here are a few important things to consider:
Define Your Goals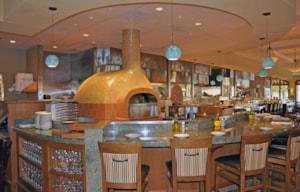 Establishing a clear vision of your goals is step one of a restaurant remodeling project. Take some time to evaluate what still works about your floor plan and restaurant features and what needs to be changed. What do customers say about your space? What about your staff? As you contemplate the space, what needs improvement? If you've been keeping a 'wishlist,' consider how upgrades can enhance your new restaurant design.
Functionality vs Aesthetics
Be sure to address both functionality and aesthetics as you begin to plan your remodeling project. Unless money is no object (and that's seldom the case), you'll have to prioritize your design goals. You'll naturally want your new renovations to enhance the look of your restaurant, but functionality is key to a successful kitchen operation. As you consider your remodeling ideas, be sure that you address both form and function for best results.
Remodel Budget
Once you've set your goals and have some ideas, you can begin to consider their cost. Establishing a budget is a crucial step. Once you have an understanding of how much the renovations you envision will cost, you can decide if financing is needed. Remember to pad your budget in case problems are uncovered during the renovation. Hidden leaks or remodeling schedule changes could tack on some extra cost to your project.
Time Frame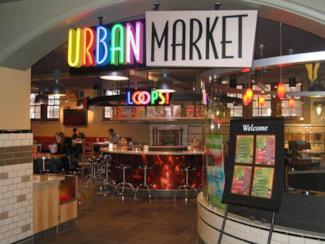 When planning your restaurant renovation, consider how long it will be necessary to shut down. Will you still be able to operate your kitchen for takeout orders during the dining room renovations? Of course, each day your restaurant remains closed costs your business; that's why you need to know in advance how long the renovations will take so you have an idea of the project's full financial impact.
Choosing New Equipment
If you're renovating your restaurant kitchen and installing new commercial equipment, you'll definitely want to carefully consider what new food service items to procure. Research carefully. Your remodeling contractor will necessarily need to have a clear idea of equipment size in order to make room for each piece within the space. What kitchen equipment do you intend to keep? Do you need to make special accommodations within the kitchen for new items like a pizza oven, commercial refrigeration, or eco-friendly food service equipment? Naturally, it's essential for your kitchen to have a proper flow so that staff can work efficiently to prepare and deliver customers' meals.
Project Management
While an experienced remodeling company will be able to manage the renovations, you may still want to assign a coordinator or manager on your side of the project, especially if you'll be busy. It's helpful to have a staffer who can assist you in facilitating the project. You may also want to consider if your restaurant / kitchen design firm offers and has experience managing projects. That expertise can impact your bottom line in a positive manner. Regardless of whether you have an internal project manager, or leverage an outsourced expert, your contractor will benefit by having a key person to communicate with about aspects of the renovation.
Choose an Expert Remodeling Consultant
When choosing a remodeling company, be sure to select a contractor that is an expert in restaurant renovations. C&T Design and Equipment Company specializes in commercial kitchen and restaurant design consulting. We can partner with you to develop a plan that suits your renovation needs and budget. As an experienced restaurant remodeling and design firm, we're able to help our clients determine their plan's feasibility and to calculate the cost of their design goals.
Take a look at our gallery of completed restaurant design and remodeling projects to learn more about our capabilities. We've worked with a wide range of restaurants and commercial kitchens and always customize our services for each project. Contact us to discuss your restaurant remodeling vision; let us help you realize it with our dynamic approach to design and remodeling expertise, and our expertise with the latest in food service equipment to achieve your vision.