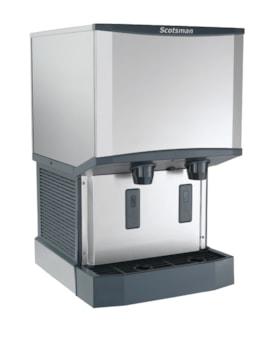 Scotsman's Meridian™ Series Touchless Ice and Water Dispensers are perfect for serving staff and visitors in healthcare environments, office suites and other settings and offer the following features:
Enhanced Reliability
Easy to Operate
Energy Efficient
Easy to Clean
Easy to Service
Quiet Operation

Looking to provide contactless ice and water dispensing options to minimize the possibility of cross-contamination? The infrared design that eliminates levers and buttons do just that.
Call today for more information!
Product Information Sheet - Meridian™ Series Ice and Water Dispensers
Spec Sheet - HID312 Ice Machine/Dispenser
Spec Sheet - HID525 Ice Machine/Dispenser