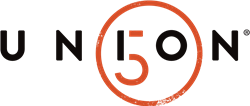 OpenTable, an online reservation service, recently published the list of #OpenTable100 Hottest Restaurants in America, and Union 50 made the list again! OpenTable determines "the list of honorees after analyzing more than five million reviews of more than 20,000 restaurants across the country." Union 50 was the only restaurant in Indiana to be honored.
Union 50 is in downtown Indianapolis, Indiana just off Mass Avenue at 620 N. East Street. Check it out! See what all the fuss is about.
Union 50 is one of Cunningham Restaurant Group's (CRG) many concepts. Scott Ellerhorst, out of the C&T Design Cincinnati office, works with CRG on their concepts' foodservice design layouts, equipment specification and project management.