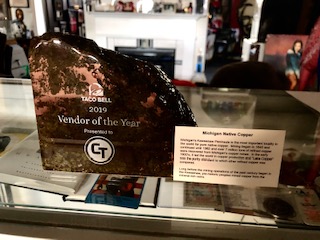 Last week in Michigan, the honor of being named a 2019 Taco Bell Vendor of the Year was bestowed upon us!
C&T has received multiple awards from Taco Bell and Yum! Brands over the years including for innovative engineering and has been named Vendor of the Year.
C&T Design, specifically Pat Brickley in our National Accounts division, has worked with Taco Bell for more than 35 years. Our primary role has been to manage the equipment rollout process when menus change (overnight tear-out and installation) of their dual lines.